In the pursuit of detoxing your body and having a fresh start in 2014, its time to act on achieving your goals and putting forward your best self for the new year. At Coastal Natural therapies we want to help you accomplish anything you set out to do. Acupuncture can be a great tool to utilise in restoring your body, retaining emotional and physical stability and allowing you to get where you need to go for 2014. Below are the 5 best things you can achieve through acupuncture this year.
1. Stress Relief
Acupuncture can help remove stress in your life by calming the nervous system and giving the body and mind time to engage in relaxation. Once the body and mind is returned to a calm state it allows clarity enabling you to deal with situations with more reason and composure.
2. Clear and Healthy Skin
Acupuncture is an excellent natural alternative to restoring hormonal imbalances that may be causing your breakouts or bad skin. Often people use countless lotions and ointments that may provide brief external relief, however acupuncture addresses the issue internally and allows for a long term and more desirable result. Acupuncture can also assist in restoring youth by strengthening your internal systems, such as your heart, liver and lungs, which is then reflected externally.
3. More Energy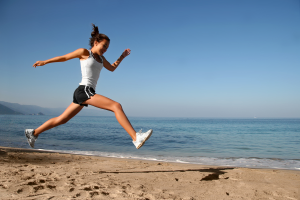 Acupuncture can help in reducing symptoms of insomnia to allow you to get a better nights rest. Whether the symptoms are physical or mental, acupuncture will allow you to release that tension and sleep longer through the night. The extra rest will rejuvenate your body giving you more energy to keep up with your day to day tasks. It will also allow you to engage in more activity of the body and mind, allowing for a happier and healthier you.
4. Greater balance
Balance in our lives is very important, allowing time to reconnect with yourself will help regulate your body and return it to optimal health. Balancing out all your systems and hormone levels is very important in retaining balance and acupuncture can support you on the right path of restoration.
5. Less Pain
Acupuncture can be a very therapeutic and effective pain relief method for a variety of symptoms and ailments. Don't let any soreness or injury slow you down this year, address it now and then have the freedom to pursue all the physical activity your body desires. Let us help you get active in 2014.
article from:
http://www.coastalnaturaltherapies.com.au/5-things-acupuncture-can-help-you-achieve-in-2014/